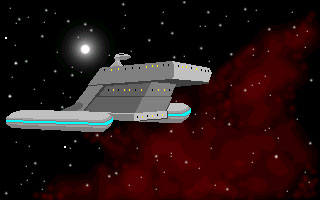 The Mephistopheles is a spaceship designed by NASA and serves as the location of 7 Days a Skeptic.
Overview
Edit
During exploration of the Caracus Galaxy, the vessel comes across a strange metal locker drifting in open space. After bringing the container on-board, the crew decide not to investigate it further when they read a plaque the indicates its contents to be human remains. However, the engineer, Adam, later opens the box and unknowingly releases the spirit of John DeFoe.
By modern standards, the scouting craft was outdated but recycled and refitted due to material shortages. The roughly modeled craft consisted of five sizable decks:
Observation Deck
OPs Deck
Communal Deck
Residence Deck
Engine Deck
Crewmembers
Edit
Ad blocker interference detected!
Wikia is a free-to-use site that makes money from advertising. We have a modified experience for viewers using ad blockers

Wikia is not accessible if you've made further modifications. Remove the custom ad blocker rule(s) and the page will load as expected.